Goods and Services Tax or GST is an indirect tax which is levied on manufacture, sale and consumption of goods and/or services. Goods and services tax laws came into force on 1st July, 2017 and subsumed majority of the indirect taxes like sales tax, service tax, VAT, etc. The introduction of GST calculator bought a major reformation to the taxation field as well as to the economy.
You should know Different types of GST before using GST calculator
Different types of goods and services tax levied and collected by Government are:

| | |
| --- | --- |
| | |
| SGST (State Goods and Services Tax) | |
| CGST (Central Goods and Services Tax) | |
| UTGST (Union Territory Goods and Services Tax) | Union Territory Government |
| IGST (Integrated Goods and Services Tax) | |
Also Read: GST Registration on the basis of State and Turnover
The GST rates are divided into 6 parts: 0.25%, 3%, 5%, 12%, 18% and 28%. The details are: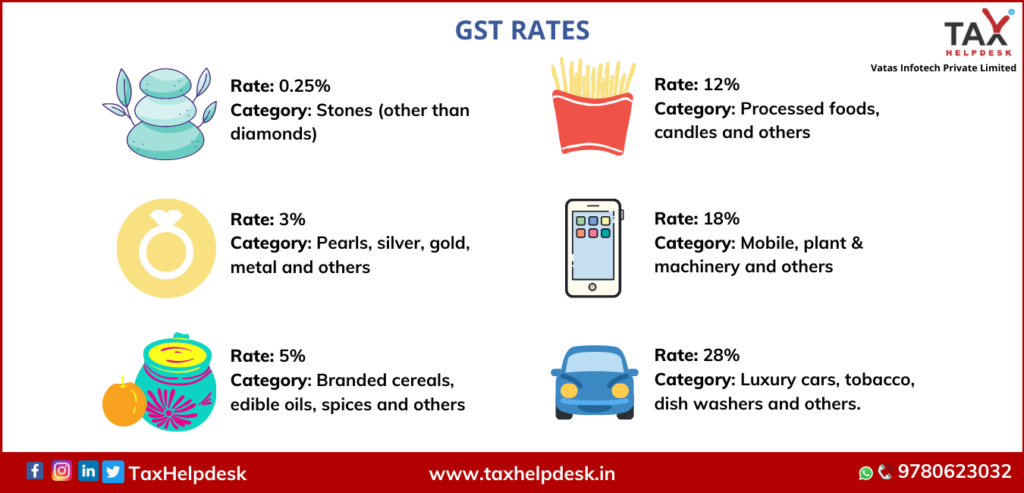 There are also some GST items which are zero rated. These items are as follows: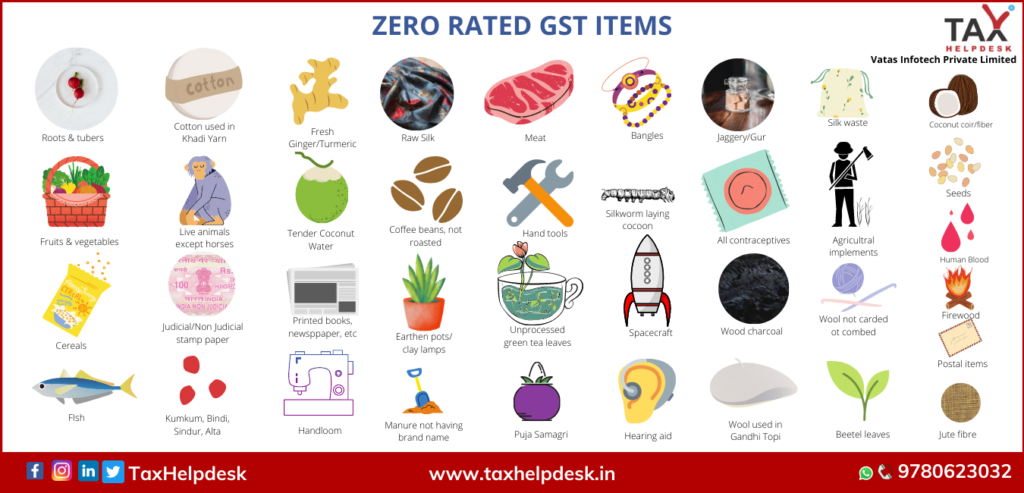 How to calculate by GST calculator?
The formula to calculate GST is as follows:
1. Add GST:
GST Amount = (Original Cost x GST rate)
Net Price = Original Cost + GST Amount
Also Read: Know about Credit Note under GST
Let's assume that a product is sold for Rs. 5,000 and GST applicable to that product is 5%.
GST Amount = Rs. (5000 x 5%) = Rs. 250
Net Price = Rs. (5,000 + 250) = Rs. 5,250
2. Remove GST
GST Amount = GST included amount / (1 + GST Rate)
Illustration:
Let's assume that GST included amount of the product is Rs. 5250.
GST Amount = Rs. 5250 / (1 + 5%) = 5250 / 1.05 = Rs. 5,000
Now keep this formula in mind while calculating your GST liability.
If you have any suggestions/feedback, then please leave the comment below. For more updates on Taxation, Financial and Legal matters, join our group on WhatsApp or follow us on Facebook, Instagram and Linkedin!