Public Limited Company as per Companies Act
As per Companies Act, 2013, it is a company that has limited liability and offers shares to the general public. The stocks of this type of company can be acquired by anyone, either privately or through Initial Public Offering (IPO) or via trading on the stock market.
A Public Limited Company is required to have minimum number of 7 members, including minimum 3 directors and it has no cap on the maximum number of members. This type of company is also required to have a minimum paid-up capital of Rs. 5 lacs or such higher amount as prescribed by the Act. Further, the public limited companies are required to issue the prospectus and these type of companies must have 'limited' word in their name.
Get your Public Limited Company registered through TaxHelpdesk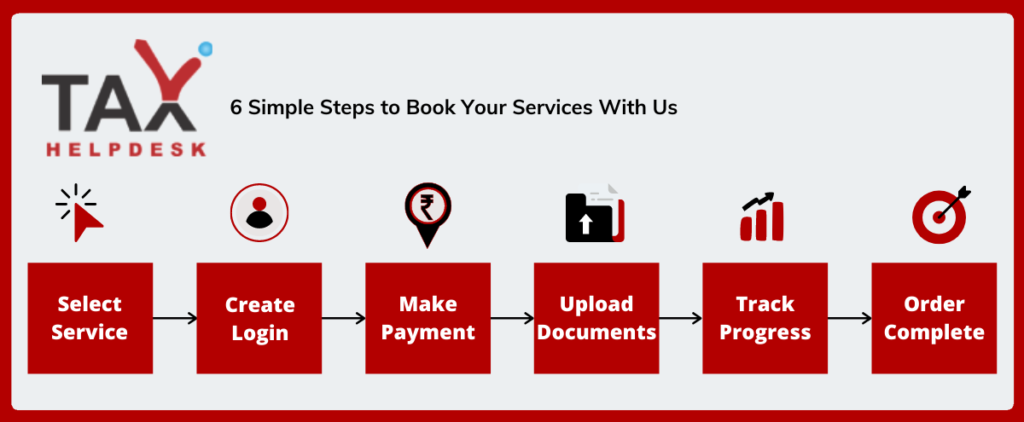 Once your order is placed, TaxHelpdesk's dedicated team for reviewing of documents will check the documents uploaded by you within 24 working hours. After reviewing documents, a Tax Expert will be assigned and your order will be processed. Apart from this, you also will be able to check the status of the order in your assigned account.
What is the registration process?
It can be registered by following these steps:
Note
A completed SPICe+ form has to be submitted on the MCA portal in order to apply for company registration. Furthermore, the Director of a company needs to register on the MCA portal to fill the SPICe+ form and submit the required documents. After the registration process is completed, the director will get access to the MCA portal services which comprises of filing e-forms as well as viewing of public documents.
Difference between Private Limited Company & Public Limited Company
Documents to be submitted for registration
Documents to be submitted by Directors
– Scanned copy of PAN Card or Passport (Foreign Nationals & NRIs)
– Scanned copy of Voter's ID / Passport / Driver's License / Aadhaar Card
– Scanned copy of Latest Bank Statement / Telephone or Mobile Bill / Electricity or Gas Bill
Scanned passport-sized photograph

Documents to be submitted for Registered Office
– Scanned copy of Latest Bank Statement / Telephone or Mobile Bill / Electricity or Gas Bill of the owner of the property where the registered office of the company is situated.
– Scanned copy of Notarised Rental Agreement in English
– Scanned copy of No-objection Certificate from property owner
– Scanned copy of Sale Deed/Property Deed in English (in case of owned property)
Time limit for registration
Time period taken from the date of application on submission of all the required documents:
| | |
| --- | --- |
| | |
| Application of DIN of Proposed Directors | |
| Application of DSC of Proposed Directors | |
| | |
| | |
| Issuance of Certificate Incorporation | |
| Obtaining of commencement of business certificate | |
All the processes stated above can be taken up simultaneously. However, the process of company registration can take up to 15-20 days, subject to the documents submitted and workload of the concerned government department.
Advantages & Disadvantages of Public Limited Company
– Additional capital can be raised via share capital

– Greater borrowing power

– Shareholders can sell their shares

– Profit is shared among lot of people

– More statutory regulations

– Lack of overall ownership

– Complicated winding up process