Concept of Limited Partnership Firm
The concept of Limited Liability Partnership, also known as LLP cam into being through its governing Act – The Limited Liability Partnership Act, 2008. This Act came into force in the year 2009 and since then, there has been more than a lakh of registration of LLPs in India. The limited liability partnership is a partnership formed and registered under this Act. In limited liability partnership, the liability of the partners is limited to their share in the partnership. In case of loss, the partners cannot be forced to pay the amount exceeding their share in the partnership.  In order to start a LLP, it must be registered with the Ministry of Corporate Affairs.
What is Limited Liability Partnership Agreement?
Section 2(o) of the governing Act defines limited partnership agreement as – "it means any written agreement between the partners of the limited liability partnership or between the limited liability partnership and its partners which determines the mutual rights and duties of the partners and their rights and duties in relation to that limited liability partnership." Therefore, the agreement of LLP is the gist of all the duties, rights, liabilities and shares of the partners in the firm
How to get your LLP registered through TaxHelpdesk?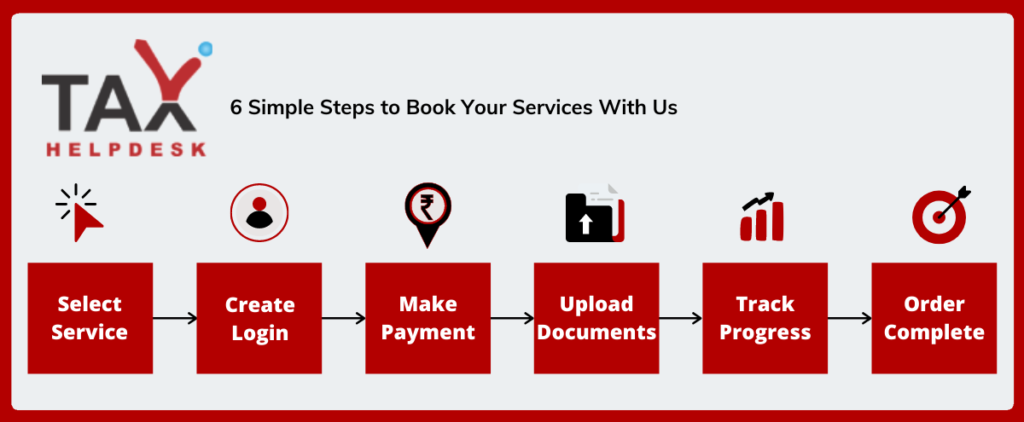 Once your order is placed, TaxHelpdesk's dedicated team for reviewing of documents will check the documents uploaded by you within 24 working hours. After reviewing documents, a Tax Expert will be assigned and your order will be processed. Apart from this, you also will be able to check the status of the order in your assigned account.
Difference between Limited Liability Partnership & General Partnership
Procedure of Registration of LLP
The registration procedure of Limited Liability Partnership involves 6 easy steps:
Documents that are to be submitted for LLP Registration
Documents to be submitted by Proposed Partners
–  Scanned copy of PAN Card or Passport (Foreign Nationals & NRIs)
– Scanned copy of Voter's ID/Passport/Driver's License/Aadhaar Card
– Scanned copy of Latest Bank Statement/Telephone or Mobile Bill/Electricity or Gas Bill
– Scanned passport-sized photograph
– Specimen signature (blank document with signature [partners only])
Documents to be submitted for Registered Office
– Scanned copy of Latest Bank Statement / Telephone or Mobile Bill / Electricity or Gas Bill
– Scanned copy of Notarised Rental Agreement in English
– Scanned copy of No-objection Certificate from property owner
– Scanned copy of Sale Deed / Property Deed in English (in case of owned property)
Time Framework for obtaining LLP Registration
The time that is generally taken for registration of registration of LLP from the date of submission of all the documents is as follows:

| | |
| --- | --- |
| | |
| Application of DIN of Proposed Partners | |
| Application of DSC of Proposed Partners | |
| Drafting of LLP Agreement | |
| | |
| | |
Positives & Negatives of getting LLP Registration
Single owner, faster decision making

High remuneration to director

A person cannot operate more than 1 OPC

Not suitable for businesses with high turnover

Mandatory annual return filing

Suitable only for small businesses