TDS Reconciliation Analysis and Correction Enabling System, commonly known as TRACES is an online portal of Income Tax Department, which shows the entire details of Tax Deducted at Source (TDS) and Tax Collected at Sources (TCS) of all the registered persons.
What are the activities that can be performed on TRACES website?
The services available on TRACES website are as follows:
– New User Registration
– View/Download Form 26AS
– View/Download Form 16 / Form 16A /  Form 16B
– View/Download Form 27D
– Verify TDS Certificate
– View/Download Aggregated TDS Compliances Report
– Manage profile, change password
– Perform 26QB correction
Also Read: Which ITR should I file?
In this article, we will talk about process of registration on TRACES. The process of registration is as follows:
Step 1: Logon to TRACES Website. Click on "Register as New User" and select "Deductor"
Step 2: Fill in the required details – TAN of deductor, Verification Code and click on "Proceed".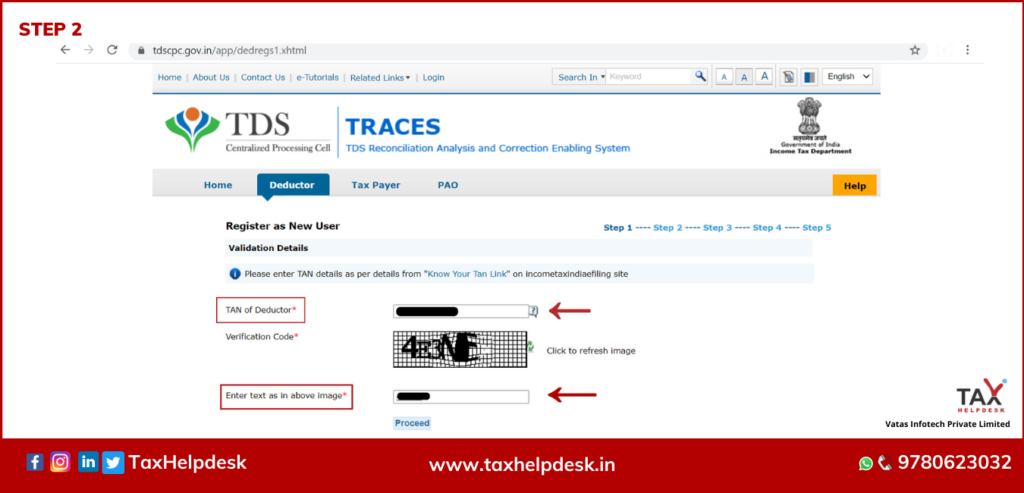 Step 3: Now, enter the Token Number/Provisional Receipt Number of regular statement filed for the financial year.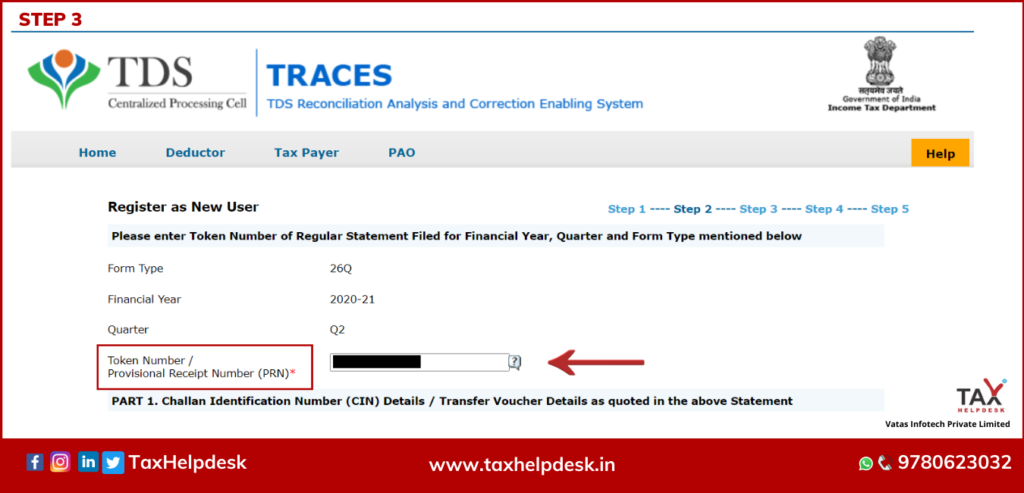 Step 4: Mention the relevant Challan Identification Number (CIN) details namely – BSR Code, date on which tax deposited, challan serial number and challan amount and click on "Proceed".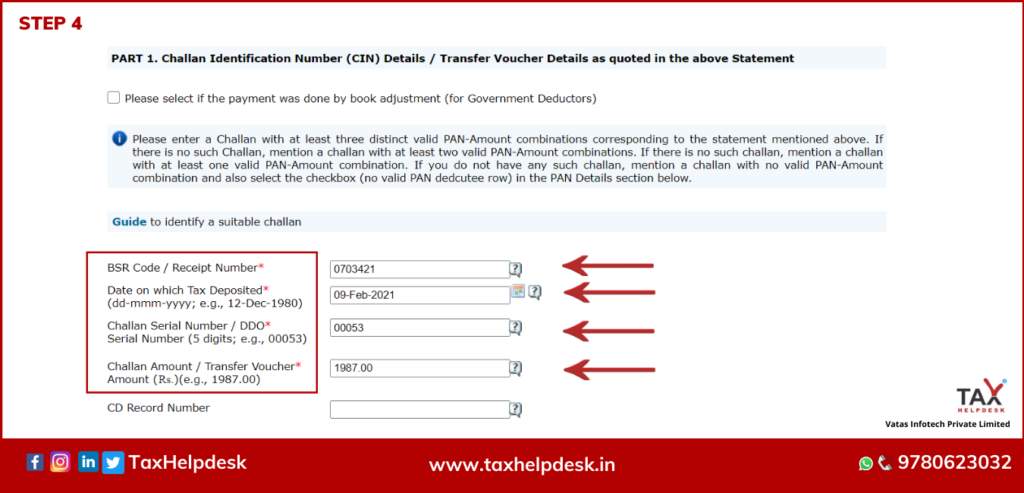 Step 5: Enter unique PAN amount combination for challan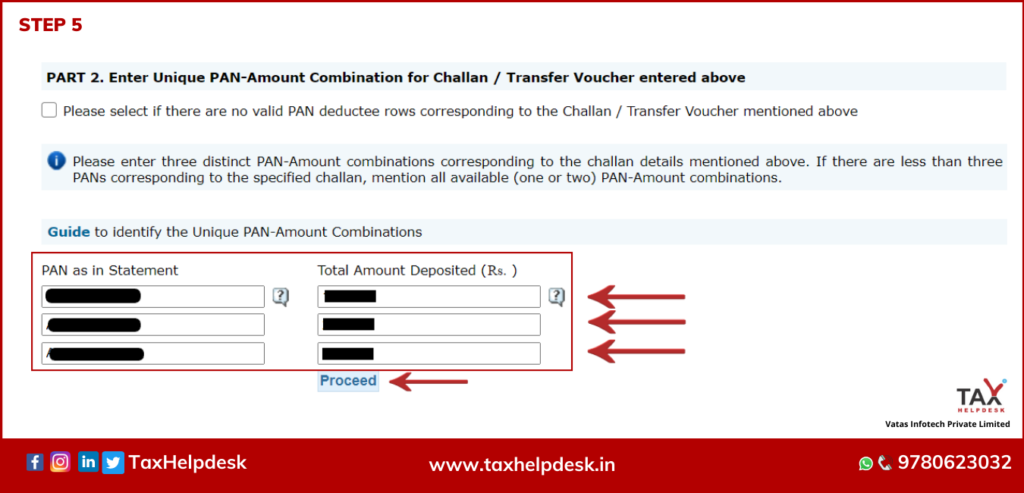 Step 6: Enter the details of organisation namely – category of deductor, PAN of deductor, PAN of authorized person, DOB of authorized person and designation of authorized person.
Step 7: Fill in the communication address and details and click on "Next".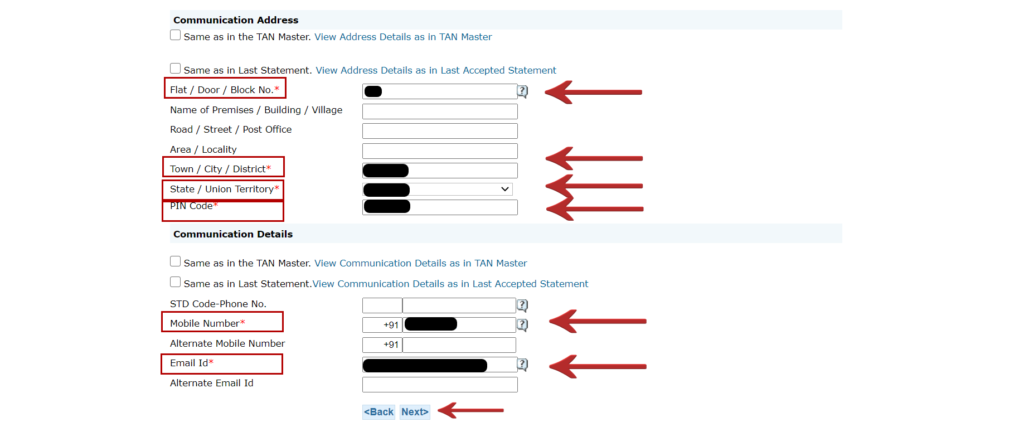 Step 8: Enter the user ID of your choice and check its availability. After this, set a password and click on "Create Account".
Step 9: The details of the new registration as deductor will be reflected. Check the details and click on "Confirm"
Step 10: Activation link will be sent on user's registered email ID and mobile number. The link is to be verified within 48 hours of link.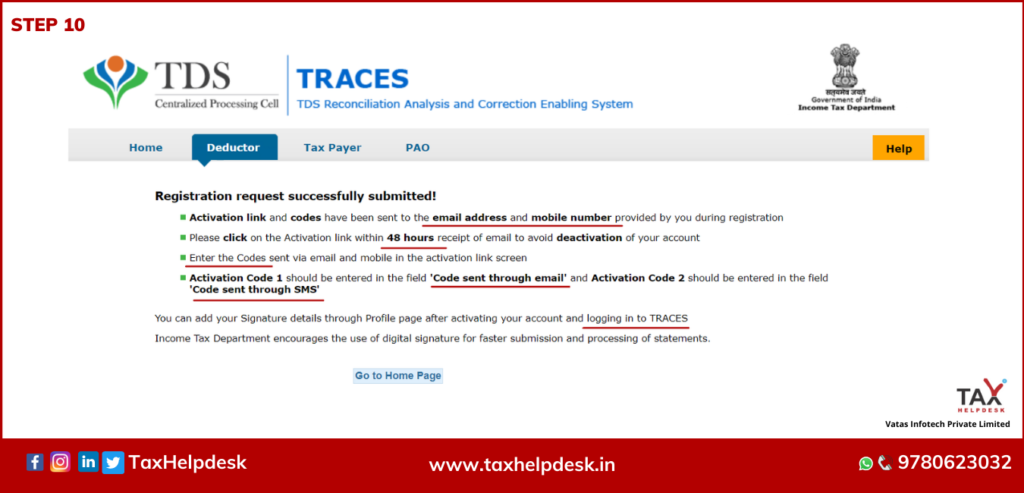 Step 11: On verification, the user will be registered and will be able to login now on TRACES website.
If you have any suggestions/feedback, then please leave the comment below. For more updates on Taxation, Financial and Legal matters, join our group on WhatsApp or follow us on Facebook, Instagram and Linkedin!